Chapter One: Introduction To Sewing
UPDATED MAY 2015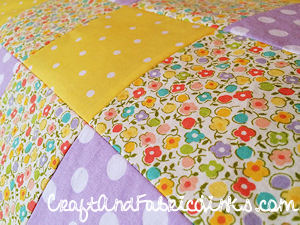 Welcome to the world of sewing! This is an exciting and fun place to be. There is nothing more wonderful than the feeling of pride you get when you create something yourself. Sewing opens up a world of opportunities and possibilities for expressing your creative side. Whether sewing for practical reasons, or as an art form, it should always be a rewarding, positive experience. For me, there is nothing more relaxing than spending time at my sewing machine.
There are so many directions to go with your new skills. From wearable art to quilt art to vests, lingerie and applique - you'll want to try it all. You not only get to create a new world using your own ideas, but you can get everyday, practical use of your new talent. When you make something yourself, you have something that is truly unique. Custom made clothing and other items now come in the size, color and fabric YOU want and choose.
Mix and match your sewing skills with crafting. Dye your own fabric, sew beads onto a hat you have made, hand paint a sweatshirt you designed. The possibilities are endless. Crafting and sewing go together, and that is why this site includes both. 
Throughout my sewing book, I will post links to patterns and tutorials that are on my website. These go along with this sewing book. My site is loaded with lessons, tips and ideas, so take the time to browse the site. ALL of my patterns teach skills and include fully illustrated instructions. Confidence comes with experience. Remember to have fun.
Proper equipment and instruction is the key to success, so I offer tips on special tools for various types of sewing.
Feel free to contact me at any time with questions and comments. Follow me on facebook and pinterest so you don't miss out on any new lessons and patterns.