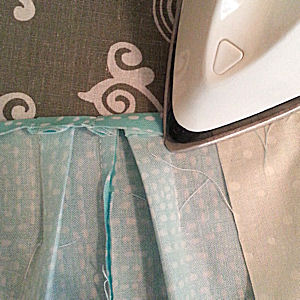 Separate the lining piece from the exterior piece. Press under the top 1/4" of both the purse lining and the purse exterior. Press the pleats toward the center seam on each end.
Turn the bag exterior right side out.
Cut a piece of stiffener (cardboard, heavy interfacing, fleece, etc.) 3" x 10" and place it in the bottom of the bag exterior. This will help give the bottom shape.