RESOURCES
Box & Bag Making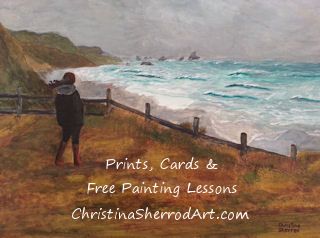 auntannie.com Craft supplies for cards, puppets, party decorations and more. Crafts for children, teens and adults.
Card Making
asprinkleofimagination.com A sprinkle of imagination are stockists of artist and craft supplies for art journallers, mixed media artists and scrapbookers. We stock acrylic paints, mediums, Moleskines, masks, stamps and more from makers Tim Holtz, Stampotique, Darkroom door, Claudine Hellmuth, Studio Calico, Rangers and Jenni Bowling and many more.
cardinspirations.co.uk Supplies and free instructions on embroidered cards.
craftee.co.uk CRAFTEE for Card Making Supplies in small quantities, most of our packs are unique, all of our prices will amaze you.
craftfairy.co.uk Supplies special crafty embellishments for cardmaking: buttons, ribbons, mulberry flowers, decorative papers, peel-offs.
debscardsncrafts.co.uk Die cuts, metal and wooden embellisments, marabou feathers, skeleton leaves and much more - at great prices.
easycraft.com Craft supplies for card making and scrapbooks direct from Thailand. Onlline shop features card decorations, 100's of diecuts, mini paper flowers skeleton leaves and lots more.
parchcraftaustralia.com Paper pricking tools and examples of embroidered cards.
readicut.co.uk Readicut is one of the UK's largest onliine craft suppliers. We stock a wide range of equipment and supplies for needlecraft, knitting and papercraft. Look no further for all your crafting needs.
Coloring Books - Adult
ippyartanddesign.com Coloring Book for Adults. Beautiful, detailed designs. Pages could also be used as templates for needlework or applique.
Graphics
stock-pal.blogspot.com A growing collection of hi-res vintage christmas and various holiday digital images for purchase on 3-CD volumes, and a vintage christmas Tags Kit on CD as well.
Graphics Tutorials Learn how to scan images, fabric and other items to create your own graphics for personal use. We also offer a few of our own graphics, used in our various free projects.
CraftAndFabricLinks.com
Origami
joostlangeveldorigami.nl/home.html Free, colorful papers to print, free tutorials including video, and tutorials on clothes and napkin folding. Beautiful photos of completed origami to inspire you.
yasutomo.com Large selection of Sumi-e supplies, asian brushes, art materials, craft and writing supplies.
Paper Supplies
thepapermillstore.com Digital imaging papers, specialty papers, envelopes (including translucent and metallic), bulk card stock & more.
paperorigin.com Paper Origin offers decorative and handmade papers with unique inclusions, textures, prints and colors at an exceptional value for creative arts and crafts.
Ribbon
lincolncrafts.com Large assortment of ribbons and fabrics including satin, grosgrain, organza and velvet.
Scrapbooking
Please go to: Photography Crafts for a list of photography and scrapbooking supplies, tutorials and information.