RESOURCES
Stuffed Animal Crafts
Faux Fur / Skins / Kits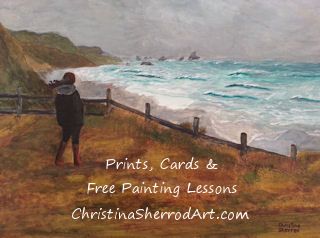 distinctivefabric.com Short and long pile faux fur.
bjcraftsupplies.com Doll bodies, heads, faces, animal noses, eyes, clown heads, witch heads, animal heads and more.
aardvarktozebra.com Wonderful and unusual animal patterns and kits and patterns - from aardvark to zebra.
carolszoo.com Easy patterns, faux furs and accessories for sewing stuffed animals, vests and purses.
adollysworld.com Make a stuffable animal party with our unstuffed animal kits. Stuff your own teddy bears & animals at discount prices. Wholesale bear clothes, stuffed animal clothing and accessories.
quasarelectronics.co.uk Make sound recordings for your toys or craft projects.
findsounds.com Find sounds on the internet. Categorized listing.
entertainment.howstuffworks.com Explanation on how microprocessors in toys work.
bjcraftsupplies.com Doll hair: straight, curly and multiple color choices.
dollmakersjourney.com Cloth doll making supplies, including hair, needles, tools, face stamps and more.
nationalartcraft.com Dollmaking supplies and molds, byron doll molds, wanke doll molds, doll display stands, doll eyelashes, doll eyes, squeakers.
dollspart.com Dollspart Supply is the number 1 supplier of doll supplies, shoes, high heels, wigs, parts and accessories that are used by any and everyone in the doll industry.
factorydirectcraft.com Craft dolls, plastic dolls, doll supplies such as heads, faces, air freshener dolls, half dolls, doll bodies, hats, hair, eyes, angel wings, glasses, doll eyes, arms, legs, feet, clown dolls, animals, and more for your doll crafting needs.
dollieme.com Our Fashionable doll clothes and outfits fit most 18-inch dolls! Special collection for 18 inch dolls outfits matching with beautiful little girls outfits.
americangirl.com American Girl® clothing.
clothdollsupply.com Wide array of doll supplies and accessories including buttons, eyes, joints, patterns, doll patterns, needle/thread, and hair.
minidolls.com Large selection of high quality miniature doll making supplies.
houseofcaron.com specialize in miniature porcelain doll molds.
audreysdolls.com Over 7,000 items available, many discounted. We carry all major doll supplies from... Kemper, Monique, Global and Seeley. Doll molds, china paints, wigs, eyes and much more.