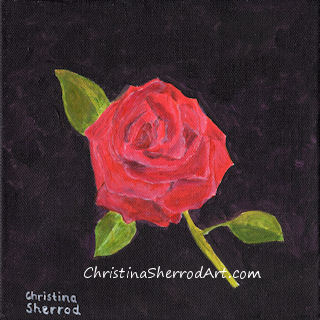 Red Rose
Original acrylic painting: Private Collection
Oh, the red rose... It's elegance and beauty are hard to surpass. I have always loved roses, and actually tried to fit "Rose" into a name for my daughters. I didn't succeed in that, but I painted this rose for my youngest daughter.
The rose, to me, has always represented strength, natural beauty, simplicity, and elegance.