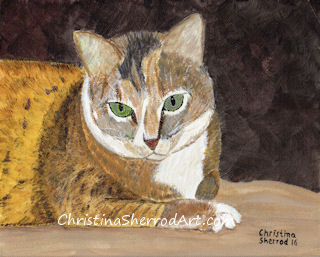 Annie
Original acrylic painting: Private Collection
Annie has been a close companion to my daughter, Kayla, for almost 18 years. She is obstinate and must have things a her way. She is also caring, and senses when anyone is not well. She is therapeutic when healing is needed.
She is a gem, and her tough spirit, yet gentle kindness, shows in her eyes.