PAINTINGS, VIDEO TUTORIALS & GREETING CARDS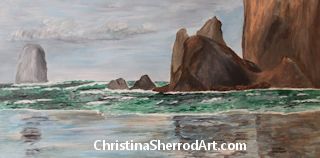 Welcome! Art, whether it's music, dancing, singing, or painting, gives one a powerful voice for expression. There is an artist in each of us, just waiting to get out. My goal is to help you discover the artist in you. Browse through my paintings and watch my new Youtube tutorials for ideas and inspiration.
My creative side started with sewing and crafts. Visit my website CraftAndFabricLinks.com to discover more wonderful, creative ideas.