PAINTINGS, VIDEO TUTORIALS, CLASSES & CARDS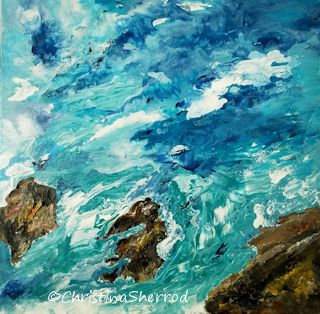 Welcome! For me, creativity is an important part of self discovery and growth. Forever pushing my artistic boundaries allows me to dig deeper within, leading to a new understanding of my own life experiences, as well as a means to express my feelings regarding those experiences.
My art form is painting. Knowing what art has done for me, my goal is to reach out to emerging artists and provide inspiration, support, and information.
Scroll down to go to my directory of paintings, free youtube painting tutorials, and information on my classes. Have fun while learning new techniques.
Featured Video: "View From Above" Seascape Acrylic Pour Youtube Tutorial
Visit my YOUTUBE channel to see all of my tutorials

Read my articles for more valuable tips and techniques